What to look out for when renting!
Looking for a new place to live can be a very stressful time, so here are some tips to bear in mind when looking at renting.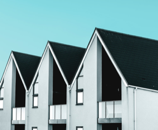 The first thing to think about when you are renting a new property is what can you afford?
Look at your monthly income and then deduct your fixed-out goings, miscellaneous spends and see what you are left with. Make sure you are comfortable with the amount you think you can afford each month.
Search for properties you like and can afford. Then arrange some viewings with the agents. Be upfront with them and tell them your needs and circumstances. They may have a property that is perfect for you that you could have missed.
Once you found the property you want, make an application with the agents. They will talk you through the process which will include filling out your personal details, providing references/guarantors (if needed) and paying the deposit. Once this is done you can set a move-in date for your new home, then read & signing the tenancy agreement and wait for move-in day.
Here are some tips to consider when looking for a new property:

How is the property heated?





This is arguably one of the most important aspects of the property to check when looking to rent. How your property is heated can have a huge impact financially. One of the most preferred methods for heating a property is Gas fired central heating, as this is one of the cheapest methods.
Does the property have double glazing?

When looking at a property, windows are not usually the first thing to cross your mind, however, having double glazing in a house can cut costs dramatically and can also ensure that your property is better protected from the elements.


What is the energy rating?

All properties should have an EPC (Energy performance certificate) stating the energy rating, all rental properties will have to be an energy rating of E or higher to be able to be rented. The higher the rating, the more energy-efficient and environmentally friendly the property is. 



Does the property come furnished?

Often you can view a property and presume that all the furniture will be there when you move in, however, many properties do come unfurnished and this is something to take into account, make sure you ask the agents what is included.
What is the council tax?

All too often those looking at renting for the first time forget to take into account hidden costs, one of these costs being council tax. Council tax can differ depending on where you are in the U.K.
Deposit

It can be very easy to get carried away when looking at renting for the first time, so don't forget to take into account the added cost of the deposit for a property. The deposit will often be the same as the first month's rent, it is important to make sure that the agent/landlord registers this deposit with a deposit protection scheme within 30 days of receiving it.



Contract
Always remember to ask how long the contract for the property is and what type of contract it is. Usually, it will be a standard 6 months fixed contract, which then goes onto a rolling contract after the 6 month period. DON'T forget to read through the contract and look at the clauses and special conditions as once you have signed it is legally binding.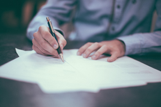 Location

Before moving into any area you should always carry out some level of research as you don't want any unwelcome surprises once you have moved in. Key things to look out for would be; how close is the surrounding nightlife, is there parking nearby, is it a student or residential area?
Is it safe?

When looking around a property always make sure to see whether it is safe, key things to look out for would be; are the fittings and sockets fitted securely, any fire escapes are not locked, there are fire extinguishers within the property and finally that all smoke/heat detectors are working correctly.
Is it RSW registered?

By law, all properties and landlords in Wales must be registered with Rent Smart Wales (RSW). This was brought in to regulate the private rental sector and ensure that landlords are complying with the housing act.
                           Finally, good luck with the rental search and enjoy your new home!