Dark kitchens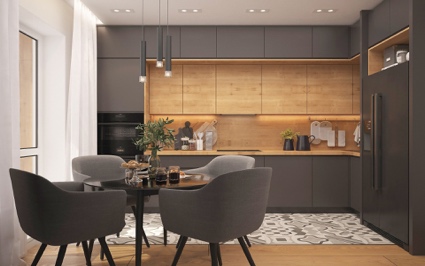 Dark kitchens have shown to be huge within interior design, especially over the last six months with many companies stating an increase in the sales of black and navy kitchens. This is most likely due to the timeless look dark kitchens have, especially when paired with contrasting rich brass fixtures.
Brass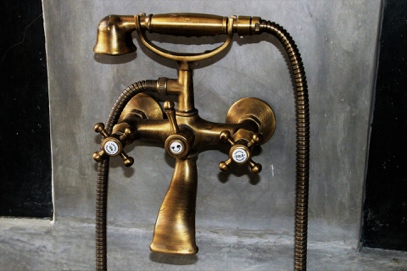 Brass fixtures have been increasingly used within the kitchen and bathroom, this is due to the cool contrast that they offer on dark surfaces or the warmth they can offer on more neutral white kitchens. The industrial aesthetic they create can also transform a room completely giving it a unique and minimalistic vibe.
Crittall style
Crittall style has shown a strong come back, with its ability to divide and break down a room without being too invasive, they serve as the perfect tool for creating a soft barrier between areas such as the kitchen and dining room. The use of sleek black against the clear or smoked paned glass successfully creates a cool industrial look within the home or office.
Concrete Bathrooms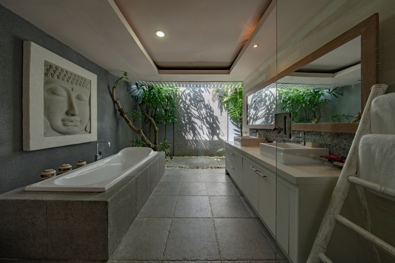 Bathrooms have seen a transformation with this latest design trend, concrete a material that we often associate with building sites and the foundations of buildings and not the finish, has shown to be very popular in the bathroom lately. With its strong industrial feel and element of practicality, it's not hard to see why these bathrooms have been so popular.
Modern Living walls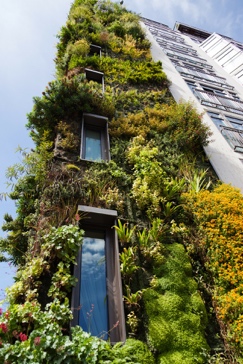 Living walls can be seen on many buildings these days, as they create a sense of nature and offer a sense of relief in areas that can seem like concrete jungles. This practice has now started to catch on with residential properties. With an ever-increasing amount of people seeking to create their own sense of nature in an often-limited space, they are now being seen on roof terraces, patios and alongside balconies.
However, if you are still looking to incorporate that sense of nature within your home and don't have the capacity to introduce a living wall, large bold house plants can offer a very similar effect.
Bold colours
Bold colours can give a room a truly eye-catching look, often used as a feature wall to break down the use of neutral colours, they give a sense of life and allow you to express yourself within the home whilst remaining stylish. The use of bold colours can really accentuate a room. The use of Mustard against grey walls has proven to be a popular choice or even Prussian blue against white.